Organization:
Type:
---
A postdoctoral research position is available for a quantitative ecologist/ecosystem modeler to develop modeling approaches that support pathways to regional scale carbon neutrality throughout the Hawaiian Islands. We seek a researcher who can combine multiple data sources, such as energy sector and remote sensing data, into models directly applicable to the management of carbon sources and sinks. This position requires strong statistical, computer programming and spatial analysis skills. The successful applicant will be part of a team of researchers that employs a suite of remote sensing and modeling methods to evaluate the natural, agricultural and societal sources and sinks for atmospheric greenhouse gases with the goal of moving Hawaii towards is legislated goal of carbon neutrality by 2045.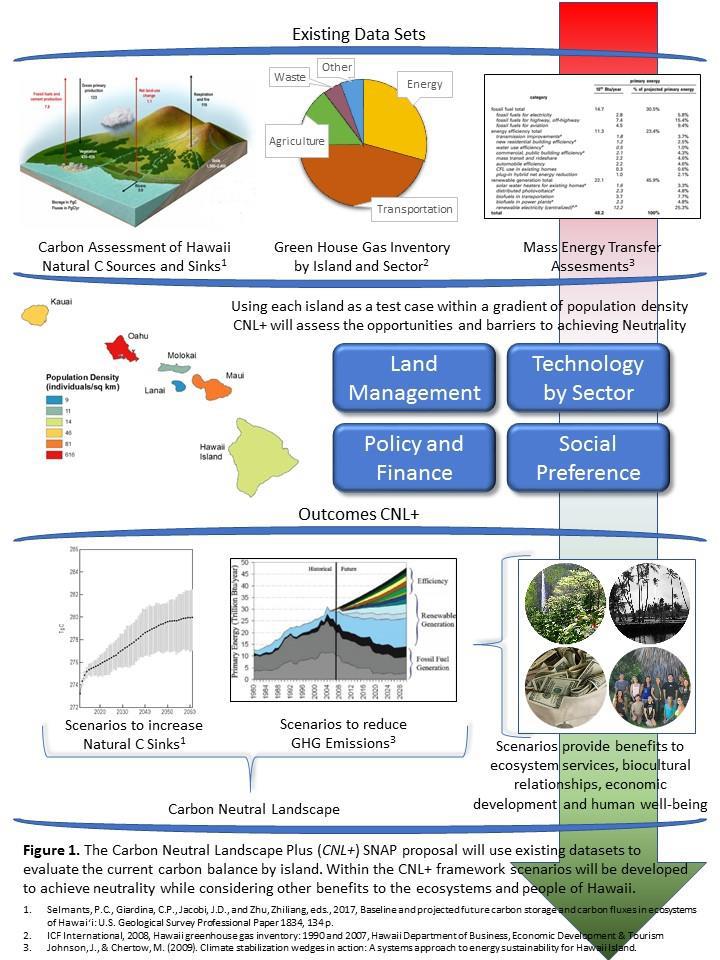 The position will be funded by Arizona State University's Center for Global Discovery and Conservation Science, and based at the Institute of Pacific Islands Forestry (IPIF) of the US Forest Service in Hilo, Hawaii. The successful candidate will work closely with researchers on a carbon neutral landscapes working group that includes: Drs. Greg Asner (Arizona State University), Christian Giardina (USDA FS), and Zhiliang Zhu (USGS). The candidate will also interact with collaborators from the University of Hawaii at Manoa, Yale University, University of California Los Angeles, The Nature Conservancy, Hawaii Green Growth Initiative, Hawaii Division of Forestry and Wildlife, Hawaii Natural Energy Institute, as well as postdoctoral researchers, field technicians, graduate students and undergraduate research assistants as part of daily activities related to the project. Responsibilities include model development and analysis, publishing in peer-reviewed journals and conducting outreach with environmental management professionals.
Funding is for up to two years. A Ph.D. in a discipline such as Ecology, Ecological economics, Geography, Sustainability Science or equivalent is required; strong quantitative, modeling and coding skills, as well as demonstrated experience are highly desirable. Demonstrated experience in working with diverse collaborators and in a working group environment is a positive. Interested candidates should send a cover letter, statement of research interests that includes your accomplishments and how this position will help you achieve your career objectives, current curriculum vitae, and the names of two references (please include email addresses and phone numbers). Review of applications will begin January 2nd, 2018 and continue until position is filled. Expected start date is February 4th, 2019. Questions about the position or application materials can be sent to: gregasner@asu.edu.