Don't forget to register for our next ISIE webinar on Friday, April 20th
On April 20th Oliver Cenčič will lead a webinar on Open MFA with STAN. Sustainable development requires proactive management of material cycles, and Material Flow Analysis (MFA) helps assess the sustainability of material and energy stocks and flows.
***
OPEN MFA WITH STAN – APRIL 20, 2018
Oliver Cenčič
9:30-10:30 AM Eastern Time (US and Canada)
Registration required.
In 2006, Vienna University of Technology (TU Wien) released a free software, called STAN, which is especially designed to support a modelling approach that considers data uncertainties. During this webinar, Oliver Cenčič will demonstrate the most important features of the latest version of STAN by using small hands-on MFA examples. He will cover how to create graphical models, manage (enter/import/export) data of goods and substances, perform calculations, find errors in data, and display the results as Sankey diagrams. A focus will be laid on why it is important to consider data uncertainties and how this can help to resolve problems with contradicting data by using a statistical tool called data reconciliation.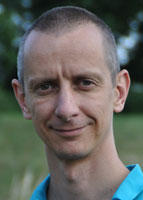 SPEAKER BIO: Oliver Cenčič graduated from the University of Natural Resources and Life Sciences, Vienna, Austria with a focus on civil engineering and water management. Since 2001, he has been a research associate at the Institute for Water Quality and Resource Management at TU Wien, Austria. His main expertise is in modelling material flows with consideration of uncertain data. He is the author of two chapters in the "Handbook of Material Flow Analysis" (Brunner & Rechberger, 2017) about "Treatment of Data Uncertainties in MFA" and "MFA with software STAN." Since 2004, he has been leading the development of STAN, a free MFA software, and, since 2008, the development of BIOMA, a commercial software to determine the waste composition in waste incineration plants by using the balance method.
***