Over the past decade or so, the ISIE has seen a growing interest and membership base from China. With our latest conference having taken place at Tsinghua University in Beijing, and abstracts of papers in the Journal of Industrial Ecology being translated to Chinese, we see a continued interest of Chinese students, academics and practitioners in joining and participating in the society. We have furthermore seen a strong and growing participation of Chinese members in our board, section boards, and committees.
In order to better facilitate the payment process for new membership registrations as well as renewals for Chinese members, we have now integrated Alipay into our payment system. With Alipay being much more widely used for digital transactions than credit cards in China, we hope this facilitates the registration and renewal process at the ISIE.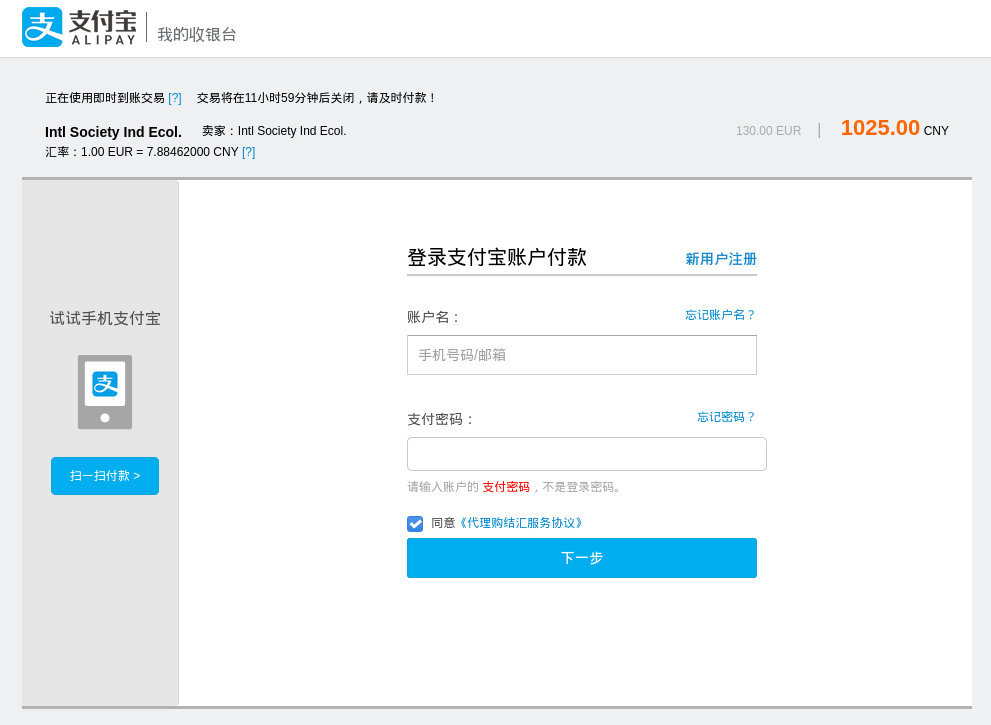 As a international society with a global reach, we always seek to better accommodate our members, especially those from outside the ISIE's traditional member strongholds. We encourage our members to reach out to us if there are ways in which we can accommodate not only our payment system but also other components of our society (communication channels, platforms used, language, etc). If there is any feedback on the Alipay payment flow, also do not hesitate to get in touch.
Paul Hoekman
Executive Director
International Society for Industrial Ecology