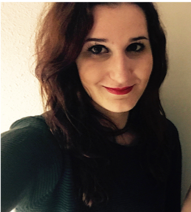 Carol is a PhD candidate in Industrial Engineering at Politecnico di Milano, Italy. Her work has spaced from biospheric down to molecular understanding and quantification of material flows, as well as their impacts on the environment. Carol's doctoral research is focused on the industrial transition of socio-technical systems that can enhance and drive the development of a circular economy of plastics. Her approach integrates methods from industrial ecology and urban metabolism with evolutionary theories. She believes that mapping the interconnections between environmental, industrial, and societal systems can help researchers predict the evolution of socio-technical systems and steer it towards more sustainable pathways.
Carol's main research/work interest areas:
Industrial ecology

Urban metabolism

Material cycles

Microplastics
Carol's favorite cities and why:
New York City, because it is one of the most diverse cities for its cultural mix and architectural landscape, and it never stops surprising me.