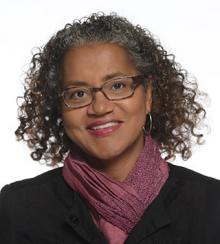 Weslynne is Associate Professor of Environmental Management and Sustainability at the Illinois Institute of Technology. Her research focuses on industrial ecology and the circular economy, or how to optimize energy, water, and material resource flows as well as human benefits in socio-ecological systems. She also examines developing entrepreneurial solutions to social and environmental challenges and the adoption of socially and environmentally responsible strategies in business, particularly small and medium enterprises (SMEs). Her current research looks at the sustainability of urban food systems and industrial networks around Chicago.
Weslynne's main research interest areas:
Industrial Symbiosis
Circular Economy
Urban Food Systems
Firm-level Sustainability Practices
Social Aspects of Industrial Ecology
Weslynne's favorite cities and why:
Chicago, Mumbai, Cape Town - I love cosmopolitan coastal cities for the energy of the people and good food, plus the ability to relax near the water when needed.
Weslynne's collaboration interests:
I'd like to connect with folks working on symbiosis, circular economy and food systems in urban contexts.