Prospective students are encouraged to fill out this brief Google Form or contact me directly, reed.miller@maine.edu. Applications are rolling, and students could begin as early as January 2024.
My team will identify technologies that can be deployed at scale which have the potential to 'tilt the needle' towards confronting environmental crises. There is a strong interest at UMaine across centers like the
Advanced Structures & Composites Center
in reducing the environmental footprint of infrastructure and materials. LCA is a powerful tool to assess the extent to which reductions are being achieved and identify opportunities for improvement.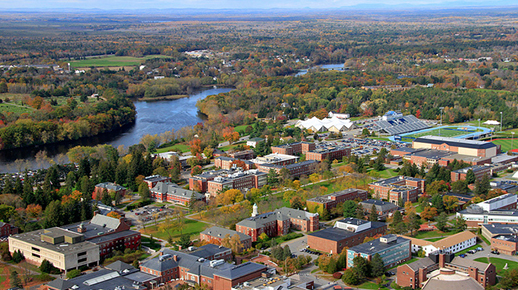 The University of Maine Campus along the Stillwater River in Orono, Maine